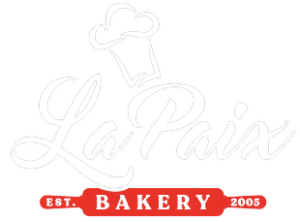 Founder / VP of Sales & Marketing

"VMT has been one of our program's biggest supporters. We have had dozens of their members contribute to our sessions and mentor our founders both during and after the program."
"I have a unique perspective on the VMT as I have been involved in every aspect of the program. My first start-up was mentored by the VMT, and I saw the power of mentorship through that experience. Now, in my role as the Executive Director of 1909, a Palm Beach County business incubator, I count on my relationship with the VMT to provide experienced, certified mentors for the businesses 1909 serves. Wanting to give back, I have become a VMT mentor myself. Each of these experiences has provided me with a network of valued friends and partners — smart, talented, altruistic individuals who are generously supporting startup founders and small business owners." 
Executive Director & VMT Mentor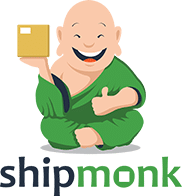 "Jim Ryan, Bob Nelson and Tom Mersch with the Venture Mentoring Team have helped me tremendously in the early stages of starting ShipMonk, and still help me today. They continue to provide valuable insight into the ShipMonk operation. It's hard to imagine not having someone like them in the early stages to bounce ideas off of and helping me get focused to implement only the best ideas and in spending funds only on those initiatives that really positively affected my business. They are more than mentors, they are friends and I likely wouldn't be where I am today if it wasn't for them."

"Our time with our VMT mentors has truly been invaluable. When you're a small bootstrapped team it's hard to have all of the skills and expertise that you need. That's what the VMT gave us. We could never had afforded all of the financial, legal, and marketing help that we've been given. The sessions are deep dives into strategy and feedback and because of these we launched a marketing campaign that will exponentially grow our company. I cannot recommend this mentorship opportunity enough."

"The Venture Mentoring Team Mentors; they are amazing! The best thing that could have happened to HealthSnap. They truly care about the growth of the companies, selective with companies they choose to volunteer their time, the mentors are highly experienced and it's as if we had a board of highly skilled executives that are giving us guidance. They come from an altruistic direction and it's evident. They have really developed our confidence for higher level corporate enterprise deals and we have some big corporate deals in the pipeline that we know we can count on them to guide us on and to foresee any pitfalls, etc.. They take pride in our wins as part of our team. Love them to pieces… Our HealthSnap mentors are Bob Nelson, Jonathan Fichman (our lead mentor), Mary Ann Knaus, Andrew Simkovsky, Ron Rosenzweig, John Sory and Steven Barnett."

"The VMT has been one of the best resources for entrepreneurs we have found in South Florida. Sandi Finn, Terry Bentley, Jim Ryan, Steve Barnett and Bob Nelson are great mentors with a wide range of experience. I've left every meeting I had with them with key insights and strategies to help us grow Octopi. I also appreciate how I can rely on their help on a short notice. Bob even got on a phone call with me while he was vacationing in Europe to help me with something urgent. In addition to being helpful, I always have fun with the mentors who seem to genuinely care about what we do. For example, one of the mentors spent an entire morning with me visiting a customer of ours to better understand our business."

"We can't thank the VMT enough! They put together an incredible team of mentors who provided us with invaluable guidance and made helpful connections and introductions. We appreciate the time our mentors took out of their busy schedules to help us think through key aspects of our business, and how present and committed they were at each mentoring session. It was clear that the VMT takes great care to find mentors that are experienced and successful executives and entrepreneurs, and that have a purely altruistic motivation. We thank everyone involved with and supporting the VMT because it is a great resource for the South Florida entrepreneurial community. We are especially grateful to our mentors – Bob Nelson, Sarah Lucas, Mary Ann Knaus, Scott Kinnear, and Clay Williams – for being there for us as part of our team. Now we're ready to go out there and make them proud!"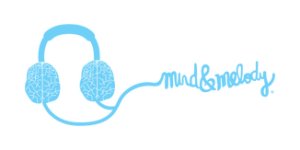 "I've had the pleasure of working with Jim Ryan who has been an extraordinary mentor, supporter and driving force for our organization. Countless times he has provided creative insights in marketing, sales, strategy and so many other areas of business. He helped us transform the magic we witness through our services into a value proposition that really captures what we do and why it is so important. Jim truly cares about the individuals he mentors. He has been an incredible asset to our organization and we recommend his advice and guidance with complete confidence."
Founder and Vice President

"The Venture Mentoring Team has proven to be of immense value for PADL. They have been able to align our focus to what really matters so that we can build our sales pipeline and deliver! Since partnering with the VMT we have had the opportunity to work with Asoka Veeravagu, Bob Nelson, Hartmut Junghahn, Hinda Miller, Mary Ann Knaus and Ali Ansari, who have all been instrumental in increasing our market presence, reducing our manufacturing time, and solidifying ourselves as a startup positioned to scale."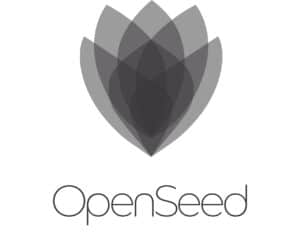 "I've had the privilege of working with VMT for several months, specifically with Wally Reams (lead mentor), Jonathan Fichman, Bob Nelson, and Greg Gould. Working with this team has been one of the best decisions I've made in this company. Their passion, knowledge, experience, insight, and commitment has been truly invaluable. Our company has benefitted from their ability to listen patiently, provide brutally honest feedback, and present thoughtful solutions. They have been instrumental in several aspects of my business including fundraising, strategy, distribution agreements, negotiations, and operations. I would strongly recommend any entrepreneur with big dreams to seek the support of VMT. "

"The Venture Mentoring Team has been an amazing resource for us at Rooster. From the first day, they brought not just anyone, but seasoned business professionals with well-rounded experience. I will never forget our first meeting, we went around the table for everyone to introduce themselves and I was frankly blown away by the caliber of people sitting in our conference room dedicated to helping Rooster come to life. One of our first projects was crafting our investor deck where they helped us articulate who we are in a simple fashion. They gave us honest, valuable feedback that allowed us to create a pitch we are proud of. VMT is like having a century of experience in your pocket, ready to be deployed at a moment's notice. Thank you Dennis Custage, Andy Kaplan, Sandi Finn, Jared Anderson, Dan Alberttis, Terry Bentley, Allison Tanner, Jack Chadam and Bob Nelson for helping us bring Rooster to where we are today."

I was fortunate to be mentored by Stephen Barnett, Erin Martin, Dennis Custage and Dennis Custage and Bob Nelson now with The Venture Mentoring Team, in my early formative years as CEO of Ilene Berg. They each offered guidance and support on the best ways to overcome obstacles, persevere through difficult times and helping me to see things that I didn't see because I was too close to the business. In addition, they complemented my strengths and showed me my areas of opportunity. As we expand our business, I continue to look to them as a resource who I know I can call at any time whenever I might need them. Thank you!"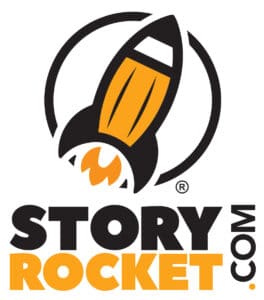 "We are incredibly privileged to be a part of The Venture Mentoring Team. Launching a Start-up is no easy feat. One-on-one coaching from the best in the business is invaluable whether it's working on your Business Plan, Marketing Strategy or building a Sales Funnel. Our incredible mentors Bob Nelson, Enrique Triay and Sara Lucas impressed us not because of their Ivy League degrees, but because they made it their business to know our business as if it was their own. Their commitment to our business succeed is their passion."

Ron Rosenweicz, Jon Fichman, Sal Arena and Bob Nelson with the Venture Mentoring Team made invaluable contributions to the success of PowerCalc.
Ron Rosenweicz brought unique expertise to the development of PowerCalc. An engineer who has successfully established, launched products and exited a technical company, he just knows a lot about a lot of things. Ron is always enthusiastic about our software and our development of new applications. He has helped us understand what customers think and move forward with our company.
Jon Fichman is a financial expert and introduced us to the discipline of financial planning. We have always known where we are going technically, but Jon transformed this vision into a financial picture. He has made us financially literate, and it was not an easy job.
Sal Arena is the "special sauce". As a seasoned sales executive in the electrical field, he has helped us in countless ways in our field and provided us with true insight with regard to marketing to engineering professionals. Sal is an expert marketer, and an important influence on our go-to-market strategy.
Bob Nelson has guided us through the web of startup issues to product launch with gifted expertise. It is not easy or fast to move engineering software to the cloud, but Bob is as committed to our company and our vision as we are. His help, ongoing advice, friendship, leadership and technical insights have made our journey possible."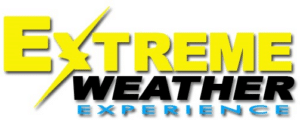 "The mentorship provided by Bob Nelson of The Venture Mentoring Team has been invaluable! It has helped me tremendously! His wealth of business expertise and insight, coupled with his ideas and advice, have challenged and motivated my progress, with the sincere goal of success."

"Bob Nelson of the Venture Mentoring Team has been the best resource made available to me and my startup. Dedicated mentors like Bob work around the clock hacking business plans with you, tweaking presentations, and finally put you in contact with the right people at the right time. With a mentor like Bob every startup and its members have a chance to succeed and grow."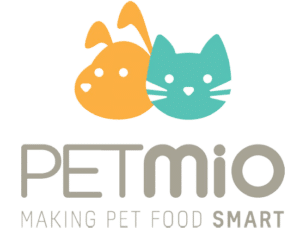 "PetMio owes a lot of our early success to the Venture Mentoring Team. Your guidance and support has helped shape the strategic direction of the company and guided us to many of the great things we've built! Thank you!
"We sincerely don't know where we'd be right now if it weren't for Bob Nelson's stewardship, guidance, and mentoring. Starting a company is HARD and you are thrown challenge after challenge that you need to get through untrained. Had Bob not come into our lives that first year of business, we wouldn't be where we are today. He has dedicated his energy, time, patience, and sincere desire for our success. We are blessed to have him in our lives and strive to make him proud at each and every meeting we have together!"
Veronica and Scott Romney

"The Venture Mentoring Team provides us with excellent insight and guidance. Thanks to our brilliant mentors', Bob Nelson, Daniel Alberttis and Matt Thompson, we have a better understanding of what is needed to succeed. They are paramount in helping us apply well thought out strategies, often a direct result of solid "aha moments" inspired by their fresh ideas, knowledge and experience. Without a doubt, this selfless team has been instrumental in helping us pave a clear path for success. The value proposition of this organization, and direction we have received from our mentors is immeasurable. We are forever grateful for the opportunity."
Founder and Managing Director & Chief Technology Officer, Partner

"StartUP FIU has had the pleasure of working with VMT mentors since our founding in 2016. The entrepreneurs in our StartUP FIU Empower Accelerator have benefited greatly from the wisdom and guidance of VMT mentors in all our cohorts to date. Some VMT mentors have lectured and taught in several of our advanced programs and also have provided advice to much earlier stage companies in our newest program, The Proof of Concept Studio. VMT co-founders Bob Nelson and Jim Ryan, as well as many others, including Greg Gould, Terry Bentley, Sandy Finn, and Bernardo Wolfson have, by their guidance, all strengthened the startups in our programs immensely due to their commitment, perseverance, and rigor as mentors. At StartUP FIU we feel very fortunate to partner with the VMT and look forward to our ongoing collaboration."
Director of Venture Programs

"The Venture Mentoring Team has provided the Florida Atlantic University Veterans Entrepreneurship Program with some amazing mentors including: John Gullman, Bernardo Wolfson, Andy Kaplan, Jon Fichman, Claudio Sorrentino and Bob Nelson. VMT mentors are assigned veteran entrepreneurs based on the veteran's business and the mentor's expertise. Since their assignments, VMT mentors have demonstrated their dedication to each entrepreneur and are providing expert guidance throughout the startup process."
Director of Military and Veteran Affairs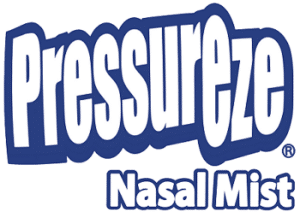 "I am very grateful for all of your help and support. Judging by how much has already been accomplished in only 4 weeks, I feel confident that Pressureze is rolling towards the launch pad.
I'm tightening my seat belt and shoulder harness and looking forward to you all (VMT Team Pressureze) hitting the switch and igniting the rockets! VMT is a dream come true!"

"The Venture Mentoring team was a real turning point for Liquid Carrot. As a deeply technical startup, we always struggled with telling our story to our non-technical stakeholders. Thanks to our wonderful VMT mentoring team we were able to focus in on what worked and bring our pitch to a completely new level.
We want to thank our lead mentor Jim Black for his unflappable patience and detail oriented approach to our engagement with the VMT, Terry Bentley for his sage advice which is always exactly relevant, Pam Stein for her incredible support in lending her time to ensure positive outcomes for our startup, Greg Taffet for his introductions to like-minded individuals in our space across many organizations, Sandi Finn for her incredible transparency which enabled us to quickly discern the good from the bad in our ideas and direction, Jim Ryan for his practical industry insight which specifically helped us bridge the gaps in our business language during the early days, Alice Morrison for her executive experience which has always resulted in judicious strategic advice for our startup and Bob Nelson for his enthusiasm in making connections and forwarding us to the right people.
Beyond the team's extraordinary accolades and experience, the best thing for us about the VMT is the way the mentors continually think about our startup's challenges in between meetings and engage with unique insights tailored specifically for us."
Chris Echevarria & Luis Carbonell